Residential
Animal Damage control understands the needs of our residential clients and will make the stressful task
of removing wildlife from your home worry free with a 30 day guarantee
Steve Toth and his team promise to:
Respond promptly to all inquiries
Provide a quote based on the scope of your needs
Safely and humanly remove or remediate all nuisance wildlife in a biologically correct manner, observing all local, state and federal regulations
Construct barriers to prevent re entry and repair damage cause by the invasive wildlife
Guarantee our work with a 30 day warranty
Commercial & Municipal
The professional wildlife biologists at Animal Damage Control have the experience
and expertise to manage your large scale nuisance wildlife problem
Steve Toth and his team will:
Provide initial consultation, site evaluation and recommendations.
Create a detailed cost estimate and timeline
Present a written plan to all project stakeholders
Manage and implement humane and biologically correct nuisance wildlife remediation programs
Train and educate staff
Furnish detailed assessment reports and recommendations for future activity
Act as your media representative on all public relations matters pertaining to wildlife.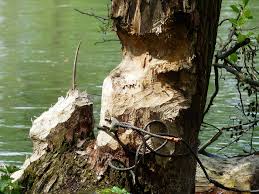 Beaver and Deer
The humane remediation of beaver and deer are complex logistical and regulatory problems. Steve Toth and his team of experienced wildlife biologists and technicians will solve this problem for you or your business in an efficient manner that complies with all state and federal statutes.
Our services include
A site inspection by our biologists to determine the presence of deer and or beaver, their numbers and the amount of damage that the heard or colony has caused.
A comprehensive quote
Facilitate the acquiring of all necessary permits and interfacing with all interested government agencies.
The biologically correct, safe and human removal or remediation of the heard or colony to ecologically sustainable levels
The continued monitoring of the site for new activity and the implementation of an on going Managment plan.
Act as the media representative as needed.